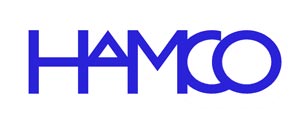 Household Appliances Manufacturing Company (HAMCO) is a private manufacturing company established in 1978 with the aim of producing first class white goods for the local and international markets. HAMCO brings to homes luxury and comfort packed together with the practical benefits of the most advanced technologies.
The company's current products range includes household refrigerators and freezers, LCD TVs and heat pumps ("air conditioning" units).
HAMCO's focus on quality is implemented via strict production and testing procedures, guaranteeing the highest standards in quality, performance and reliability to its customers.
With a passion for excellence and constant improvement, the Research and Development Centre continuously works on developing and using new technologies and products that meet customers' ever-changing needs.
Meanwhile, environmental issues are taken seriously, efficiently using resources, minimising waste and eliminating substances that negatively impact the environment.

Contact:
Email:
This email address is being protected from spambots. You need JavaScript enabled to view it.
,
This email address is being protected from spambots. You need JavaScript enabled to view it.
Website:www.hamco-jo.com
Telephone: +962 (0)5 3650022